QQconsulting
QQconsulting Thomas Bauch is a consulting firm for strategy, marketing and business development. Founded and managed by entrepreneur Thomas Bauch, additional players are available from within the partner network according to business needs.
Thomas Bauch, Dipl-Ing MBA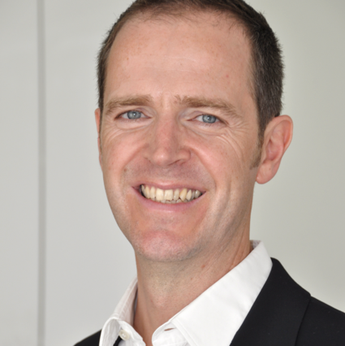 There is a difference in knowing the path and walking the path.
Let's walk the path together.
Flexible access to qualified knowledge
As self-employed business consultant, trainer and coach, Thomas Bauch provides technology oriented SME (small and midsize enterprises) access to his universal knowledge and experience as manager, concept developer and implementer - in a flexible format. Possible work agreements can be based on project basis or a retainer basis such as a defined amount of hours per week.
Management and Leadership Experience
Thomas Bauch brings more than 15 years of professional experience in the areas of strategy, marketing, product management, product development, business development, sales, general management and business consulting, with a focus on capital goods industry and medical technology. He collected more than 12 years leadership experience in various business functions within a fast growing technology enterprise. Several positions had been in connection with international management, P&L responsibility for up to 70 employees and € 10 million expense budget. He started and managed a new business in the project business area with an accumulated revenue of €50 million within 5 years. With this experience, Thomas Bauch is always focusing on the practical implementation of any theoretical concept.
Holistic Approach
As Diplom Ingenieur Mechanical Engineering and MBA General Management, Thomas Bauch speaks both the language of engineers and technical people, as well as of managers, economists and sales people. That allows him to build important and stable bridges between these areas. His further education in coaching helps him to work through the organizational complexity within enterprises in a safe and efficient way. Customers, partners and former superiors and co-workers describe Thomas Bauch as entrepreneurial, result oriented, creative, inspiring, analytic, empathic, communicative and persuasive.
International network
Thomas Bauch can rely on a broad and international network including contacts to opinion leaders and decision makers in the medical technology industry. Through many consulting and training projects and through the MBAlumni of the University Augsburg and the QX entrepreneurs club, Thomas Bauch is connected to many managers and leaders also in other enterprises and industries.
QQconsulting Partner

Organization and Personnel Development

Neuhausen a.d. Fildern (Stutgart), Germany


Business Consulting and Training Programs for Medical Technology, Biotech and Pharma Companies

Leipzig, Germany

High Tech Gründerfond

Sie sind ein Start-Up Unternehmen und erwägen eine Beteiligungsfinanzierung durch den High-Tech Gründerfond? Die Förderprogramme des HTGF setzen die Einbindung eines externen Coaches voraus. Gerne übernehmen wir für Sie bzw. Ihr Unternehmen diese interessante Begleiterrolle. Sprechen Sie uns an.
Gründercoaoching Deutschland
Als registierter Berater der kfw Bankengruppe bietet QQconsulting auch geförderte Beratung im Rahmen des Gründercoachings Deutschland an. Wir haben bereits mehrere Start-Up Unternehmen erfolgreich bei der konsequenten Ausrichtung auf Kunden- und Marktbedürfnisse unterstützt. Sprechen Sie uns für ein unverbindliches Sondierungsgespräch an.
VDI Fachausschuss Produktmanagement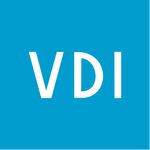 Thomas Bauch ist aktives Mitglied im VDI Fachausschuss FA 208 Produktmanagement. Das Gremium von Vertretern aus Industrie und Hochschulen erarbeitet gemeinsam neue Richtlinien rund um das Thema Produktmanagement.
Bedeutung QQ
Quiet Quality - Erstklassige Arbeit von Innen heraus
QQ steht für Quiet Quality, inspiriert von Max Goldt's gleichnamigem Buch. Seine komikhafte Beschreibung unserer Welt enthält viele wahre Kerne. In dem Buch erscheint Quiet Quality als ein junges Phänomen in den USA, das man mit "Stille
Güte" oder "Leise Qualität" übersetzen könnte. Damit wird etwas zum Ausdruck gebracht, was viele Menschen hier in Deutschland und Europa bereits seit Längerem spüren: Eine (Rück-) Besinnung auf echte und innere Werte ist notwendige Basis für eine nachhaltige Entwicklung, im persönlichen Bereich, sowie für Unternehmen. Damit beschreibt Quiet Quality sehr treffend die Philosophie, die jeder Dienstleistung durch QQconsulting zu Grunde liegt: Erstklassige Arbeit von Innen heraus.
... für Insider
QQconsulting entstand auf der Suche nach einem beschreibenden, einprägsamen und gleichzeitig verfügbaren Namen. Eine kleine Herausforderung in einer Zeit, in der Domain-Namen auf Vorrat reserviert werden. Neben Quiet Quality könnte QQ natürlich auch noch mit anderen Begriffen und Erscheinungen assoziiert werden. Orthographisch gesehen gibt es verhältnismäßig wenig Wörter, die mit einem Q beginnen. Dies verleiht dem Buchstaben Q eine gewisse Exklusivität. Qualität, Quantität, Quanten und Quelle gehören zu den bekannten Q-Wörtern mit positiven Assoziationen, die ebenfalls mit QQconsulting harmonieren. In Asien ist QQ das heute meistverbreitete kostenlose Instant Messenging Netzwerk, früher bekannt unter ICQ. Und schließlich könnte man typographisch gesehen QQ auch als zwei Augen betrachten. In einem Internet-Blog tauschen sich Menschen darüber aus, was die in letzter Zeit vermehrt auftauchende Autokennzeichen-Kombination QQ zu bedeuten hat.